WinDirLister Screenshots
---
These pictures show the most important elements for the usage of WinDirlister. To enlarge click on the pictures.
Look In:
Here you determine the drive or folder to look in.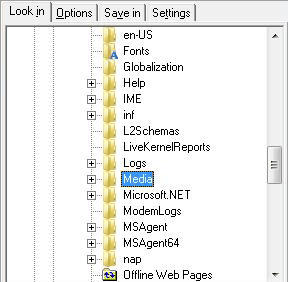 Look For and Save As:
Here you determine for which file or file pattern you want to look for, and you specify the name of the file containing the search result. It can be a text file (file extension is txt) or a file containing comma separated values (file extension is csv). If you click on Create File Name, you will be proposed a file name.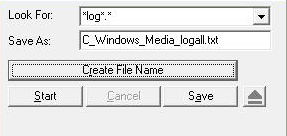 Options:
Here you select individual search criteria.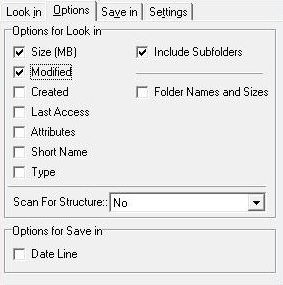 Result Window:
This windows shows the search results. Pay attention also to the text in the status line at the bottom. The presentation of time/date and numbers depends on the regional settings of your PC (here: US-en).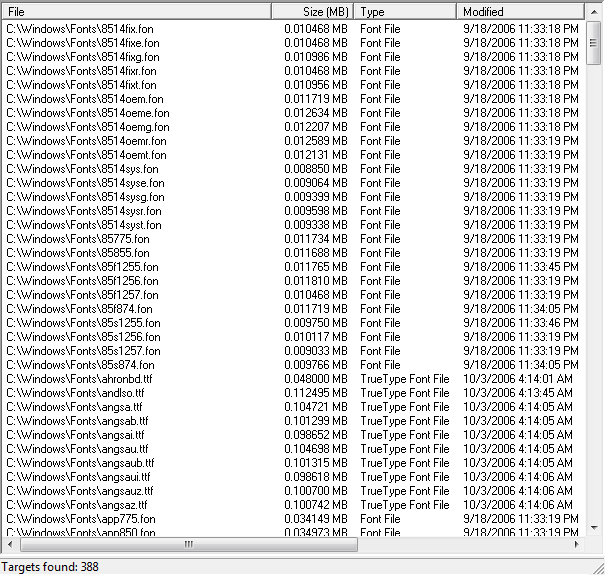 Save in:
Here you specify the folder to save your search result.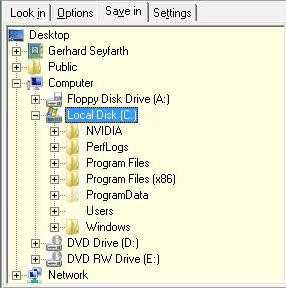 Settings:
You can make basic settings concerning your CD/DVD drive, the size units (Bytes, Kilobytes, Megabytes) and context menu for folders (on/off). If switch the context menu for folders on, you get in the Windows Explorer an access to WinDirLister (by clicking on the right mouse button).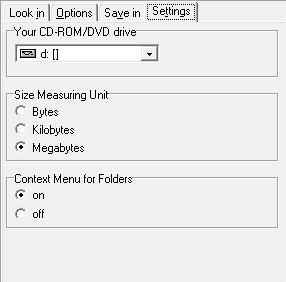 Back To Top